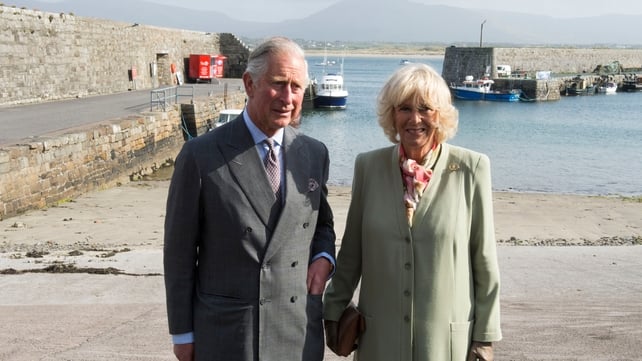 The Prince began his visit with a tour of the Institute of Electronics, Communications and Information Technology (ECIT) at the Northern Ireland Science Park in Belfast's Titanic Quarter on Monday. The Duchess will be visiting a local school.
The visit is at the request of the Government and follows Charles and Camilla's trip to the country this time a year ago when the Prince toured the place where his great-uncle, Lord Mountbatten, was murdered by the IRA in 1979.
Describing herself as "delighted" to visit the museum, Humphreys said: "This is what I do in terms of commemorations and reaching out and being inclusive".
Prince Charles and Camilla travelled to Donegal town to celebrate the area's heritage, touring Donegal Castle, the Magee Donegal tweed factory and local artisan butchers McGettigans.
Orange Order members taking the Prince on the museum tour showed the first-in-line-for-the-throne the parlor in which the loyal institution was first formed in 1795.
The visit was requested by the British government following on from a visit to Mullaghmore and other locations a year ago.
The Minister for Foreign Affairs says today's visit by Prince Charles and Camilia to Donegal shows the clear 21st century friendship between Ireland and Britain. Prince Charles' interest and commitment to the environment and natural heritage is well known and we were delighted to introduce him to the Burren Farming for Conservation Programme during his visit here previous year.
This is the prince and duchess's second official visit to Ireland.