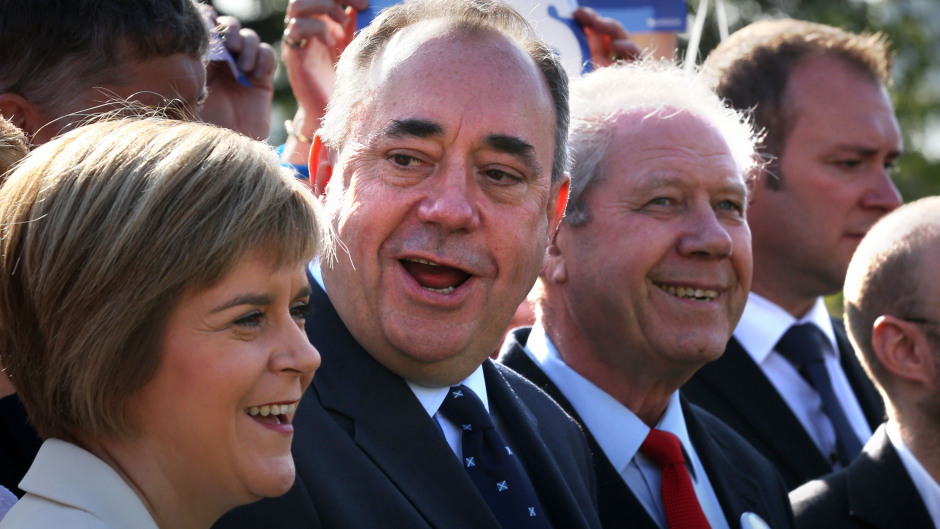 Scottish Conservative leader Ruth Davidson said: "Nicola Sturgeon has just admitted what everybody already knew - that the SNP is hell-bent on taking Scotland back to another divisive independence referendum and will use any excuse to do so. Because it suggests that our politicians at Westminster and all the rest of it think that Brexit is some kind of game".
Asked if Autumn 2018 would be the date for a possible vote, she said: "Within that window".
"I'm not ruling anything out".
With a poll last weekend suggesting just a quarter of Scots want one, the PM may well decide that there's no appetite in Scotland more broadly for another referendum.
Scottish ministers insist they have a mandate to call the referendum because their 2016 manifesto made clear it would be justified if there was "a significant or material change" in Scotland's constitutional circumstances, such as a vote to leave the EU.
Scottish Labour leader Kezia Dugdale also criticized Sturgeon, saying the first minister's comments are creating division and that she would do better by "ruling out" another independence referendum altogether.
The first minister is expected to make moves towards calling another independence referendum at the SNP conference next weekend, which could be after the prime minister triggers Article 50 and begins the formal Brexit process.
Andrew Wilson, who chairs the SNP's growth commission, admitted that senior SNP figures including Mr Swinney and Nicola Sturgeon were incorrect when they claimed during the 2014 campaign that oil revenues were a windfall, pointing out they would have been needed to fund public spending.
The poll also found nearly half of Scots (48 percent) wanted to stay part of the European Union, while 27 percent wanted a Norway-like agreement with the block to maintain access to the single market but not full membership.
Sturgeon said the second half of 2018 could be when "the outline of a United Kingdom deal becomes clear". Technically, a second referendum would have to be approved by the British government and Theresa May has time and again denied there is a reason for a second referendum.
She has also been outspoken of her determination to keep the country in the EU. "It was a fair, decisive and legal vote, both sides agreed to abide by that and we think that both sides should and that the continued discussion around a second referendum is a distraction".
Scotland voted 63 per cent to stay in the European Union in the historic referendum.