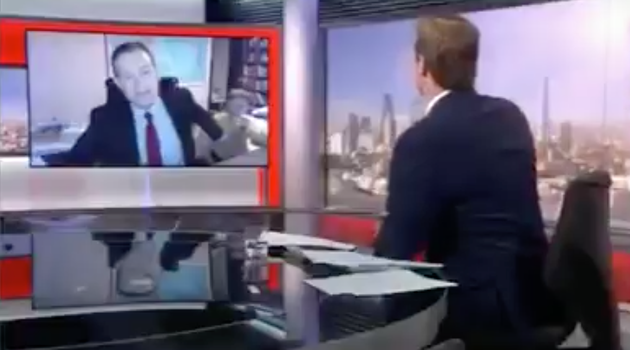 The two children are joined momentarily by a woman, who bolts dramatically into the room, bending to seize the two children and jerking them towards the passage.
WATCH: The hilarious moment has gone viral.
But the youngsters did not go quietly, and Prof Kelly, though trying to remain professional throughout the episode, shut his eyes at one point in apparent frustration.
BBC Presenter James Menendez, apparently tickled by the new guest, said "I think one of your children has just walked in".
The interruption, nearly slapstick if it had not been real, was over within 40 seconds, during which Prof Kelly veered from apparent mild annoyance to repeated apologies and stifling smiles, while ultimately keeping his composure as he discussed the latest political drama under way in South Korea, where a court has removed President Park Geun Hye from office.
Kelly might want to try locking his door - or introducing his wife and kids - the next time he's booked for an interview.
The woman temporarily vanishes, only to reappear, reaching to close the door.
"My apologies", Kelly says calmly, as he continues to discuss what the implications of the impeachment are for the wider region.
The professor's mom, Ellen Kelly, chatted it up with the Daily Mail: "Robert usually Skypes with us from his home office, which is where he did the interview".
What happens next is probably the most comical part of it all and guarantees its status as a viral video for the days to come. "I know you've got some children who need you".
In a since deleted tweet, BBC journalist Julia Macfarlane posted, "When the kids interrupt you in the middle of live TV".
Shortly after, a Twitter user asked Professor Kelly if he could share the interview.