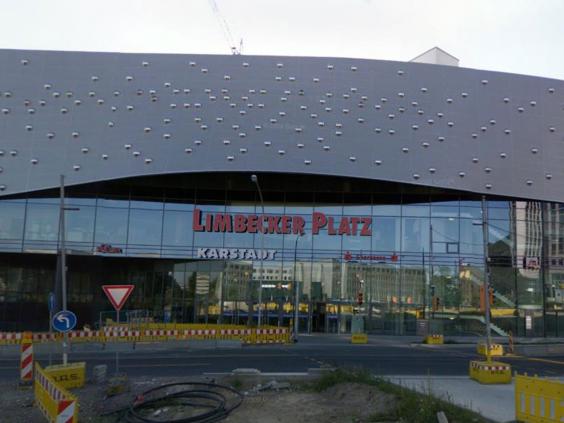 About 100 police officers have cordoned off the city centre mall and a subway station in the West German city of Essen and ordered it remain closed through the day.
Police said it was the sole focus of the threat.
Police spokesman Peter Elke said officers were also searching an apartment in the nearby city of Oberhausen and questioning the apartment's owner about the mall threat.
Months on, terror police in Germany said they have indications of another attack, without providing further details. It is one of the biggest shopping centres in Germany with more than 200 stores and attracts up to 60,000 people on a Saturday, according to its website.
The shopping centre and adjacent vehicle park stayed closed as about 100 police officers, many armed with machine pistols and bullet-proof vests, positioned themselves around the compound to prevent anyone from entering.
Policemen secure the area around a shopping center in Essen, western Germany, after a terror warning on March 11, 2017.
Germany has been on edge after a string of Islamist-linked attacks past year, the deadliest being the truck-ramming of a Berlin Christmas market.
However, elements of the Daesh Takfiri terrorist group have claimed several low-profile assaults on people in crowded places.
Earlier in 2016 three people were injured in an attack on a Sikh temple in Essen by radicalised German-born Muslim teenagers.