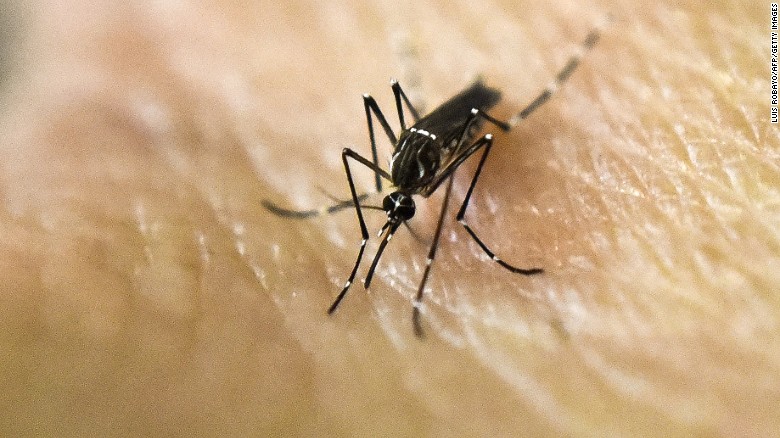 The U.S.is concerned that an outbreak of yellow fever in Brazil can spread across the borders. Health officials in Brazil have reported 234 confirmed infections and 80 confirmed deaths as of February, with hundreds of additional cases under investigation.
In an on-going outbreak in rural Brazil though there had been no human-to-human transmission through Aedes aegypti mosquitoes, the infection had spread via non-human forest-dwelling primates, write Infectious Disease Fellow Catharine I Paules, MD, and NIAID Director Anthony S Fauci, MD, in an article published online yesterday in the New England Journal of Medicine.
Since the areas in Brazil now affected by the outbreak are close to major urban centers, including Rio de Janeiro and Sao Paolo where millions of people live, infectious disease experts are concerned that the virus could spread into city populations there for the first time in decades.
"In an era of frequent global travel, any marked increase in domestic cases in Brazil raises the possibility of travel-related cases and local transmission in regions where yellow fever is not endemic", the team wrote.
The Pan American Health Organization (PAHO) said in its latest outbreak update today that confirmed cases in Espirito Santo have been reported in the cities of Serra and Aracruz, both close to large urban areas.
The authors stressed that there's yet no evidence that mosquitoes are transmitting yellow fever between infected people.
Out of a total 1,500 suspected yellow fever cases, 371 have been confirmed, 966 are still being examined and the rest ruled out. But the World Health Organization expanded its vaccination recommendation to include parts of the state in January. This prompted health officials to vaccinate some people in these areas with only one-fifth of the standard dose.
"To prevent a similar occurrence in Brazil or in future yellow fever outbreaks, early identification of cases and rapid implementation of public health management and prevention strategies, such as mosquito control and appropriate vaccination, are critical", the researchers write.
Yellow fever is the most severe arbovirus to circulate in the Americas, and Fauci and Paules urged physicians to have a high index of suspicion for the disease, especially in travelers returning from affected regions.
The recent yellow fever outbreak in Angola and the Democratic Republic of the Congo underscored the risk of worldwide spread and exhausted the world's emergency vaccine stockpile, the two noted, adding that early identification, public health preparedness, and prevention strategies are critical. But sporadic outbreaks occasionally pop up in tropical areas and cases can spread through travel, wrote Fauci and Paules. Most infectious disease clinicians haven't ever seen a case of yellow fever, he said. The number of suspected and confirmed cases is Brazil's highest since 2000.
Among the five, the yellow fever is considered the most deadly, Fauci and Paules said. CDC reiterated the importance of quickly detecting and controlling outbreaks to reduce the illness, death and prevent the spread of the disease to other regions.