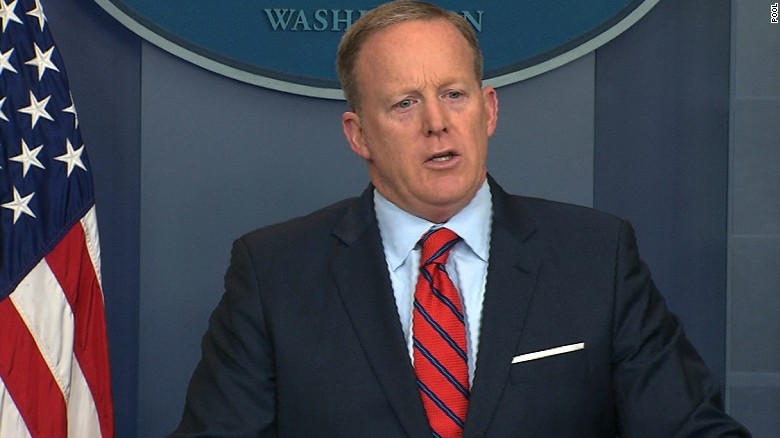 White House press secretary Sean Spicer continued his mea culpa on Wednesday after saying that not even Adolf Hitler used chemical weapons.
"To make a gaffe and a mistake like this is inexcusable and reprehensible", Spicer said during a previously scheduled appearance at a forum on the presidency and the press sponsored by the Newseum. Later on Tuesday, he apologized for his handling of the topic, which came on the Jewish holiday of Passover and as Christians prepare to celebrate Easter.
"Oh", Kimmel said as Spicer's conscience, "did I just defend Hitler?" "That obviously was not my intention". "It was a mistake to do that and, again, that's why I should have just stayed on topic, stayed focused on the actions that Assad had taken and the awful atrocities that he had committed against his own people". "I hope I showed that I understand that I did that and that I saw people's forgiveness because I screwed up".
Spicer apologized for his remarks later Tuesday.
Spicer added later that he thought he had let President Donald Trump down distracting from his message. Spicer reiterated that sentiment at Wednesday's forum. Eighty-seven people, including children, were killed in last week's chemical weapons attack in Syria.
"This was mine to own, mine to apologize for", Spicer said, calling it an "inexcusable" mistake. "There was clearly. I understand your point, thank you".
After the briefing, Spicer emailed reporters a statement that said: "In no way was I trying to lessen the horrendous nature of the Holocaust". "You know, you had a, you know, someone as despicable as Hitler who didn't even sink to using chemical weapons".
"Sean Spicer might be the only press secretary who needs a press secretary", Kimmel said.
In the U.S., Democrats and Jewish organizations condemned the comments.
The Anne Frank Center and Democratic Leader Nancy Pelosi both called on Mr Trump to fire him while some criticised Mr Spicer for referring to concentration camps as "Holocaust centres".
"Oh my god", Kimmel interrupted in Spicer's voice, "of course Hitler gassed people!"
"We didn't use chemical weapons in World War II", Spicer said.
He was accused of being insensitive to Jews and Holocaust survivors.
Tuesday was the second consecutive day in which Trump's principal spokesman appeared to struggle to articulate Trump's foreign policy at a critical time.
He noted that Trump had bombed a Syrian air base in a forceful response to chemical weapons use by Assad's government and said Trump's hosting of Chinese President Xi Jinping last week had produced "tremendous progress".