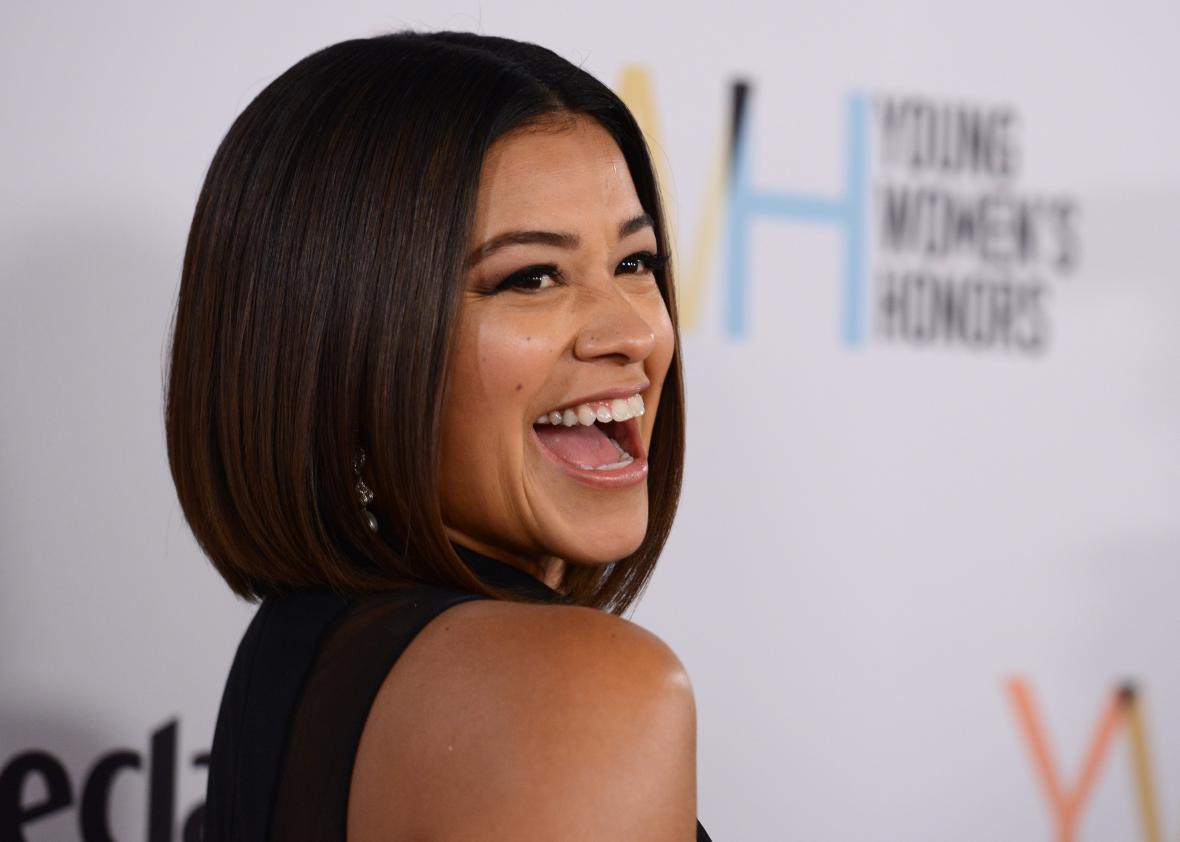 The name "Carmen Sandiego" conjures up memories of elementary school computer labs, villains with ridiculous pun names, and the melodies of Rockapella.
Nearly twenty years after the series ended on PBS, the sneaky thief with the iconic red trench coat is headed back to television.
The Jane the Virgin star is set to play Carmen Sandiego in a reboot of Where in the World is Carmen Sandiego? .
Carmen Sandiego started as a video game in 1985 and ventured out into books, television, and comics. That means children will have something to watch after school for at least a good few weeks, and adults looking for a dose of nostalgia can settle in for a proper binge session.
On the show, the stylish thief traveled around the globe stealing treasures and alluding detectives.
This reboot won't be Gina Rodriguez's first voice-over project though. The actress has been tweeting similar responses, including a straight forward "Where in the World is Carmen Sandiego?" as the cherry on top. Rodriguez already has two other voice roles coming up this year: One is as a hedgehog named Una in Fox's animal comedy Ferdinand.
Are you looking forward to a Carmen Sandiego remake?